Zebra Technologies Corporation, has announced it has been recognized by Gartner, Inc. as the Leader in the February 2021 Magic Quadrant for Indoor Location Services for a second year in a row.
Zebra's digital solutions help businesses create smart, data-powered environments that reflect real time data better than traditional systems of record, empowering these businesses to maximize the value of their workforce and optimize business processes.
RemoteRelief is proud to be a Partner with Zebra Technologies specializing in deployment, remote management, and secure operational data movement of endpoints for retail, and other product and service environments.
RemoteRelief utilizes Vmware's Workspace One Unified Endpoint Management system to remotely manage a wide range of mobile computing devices encompassing a variety of use cases including, ruggedized handhelds and tablets, wearable's, and fixed devices, running on Mac/iOS, Windows® or Android™ operating systems.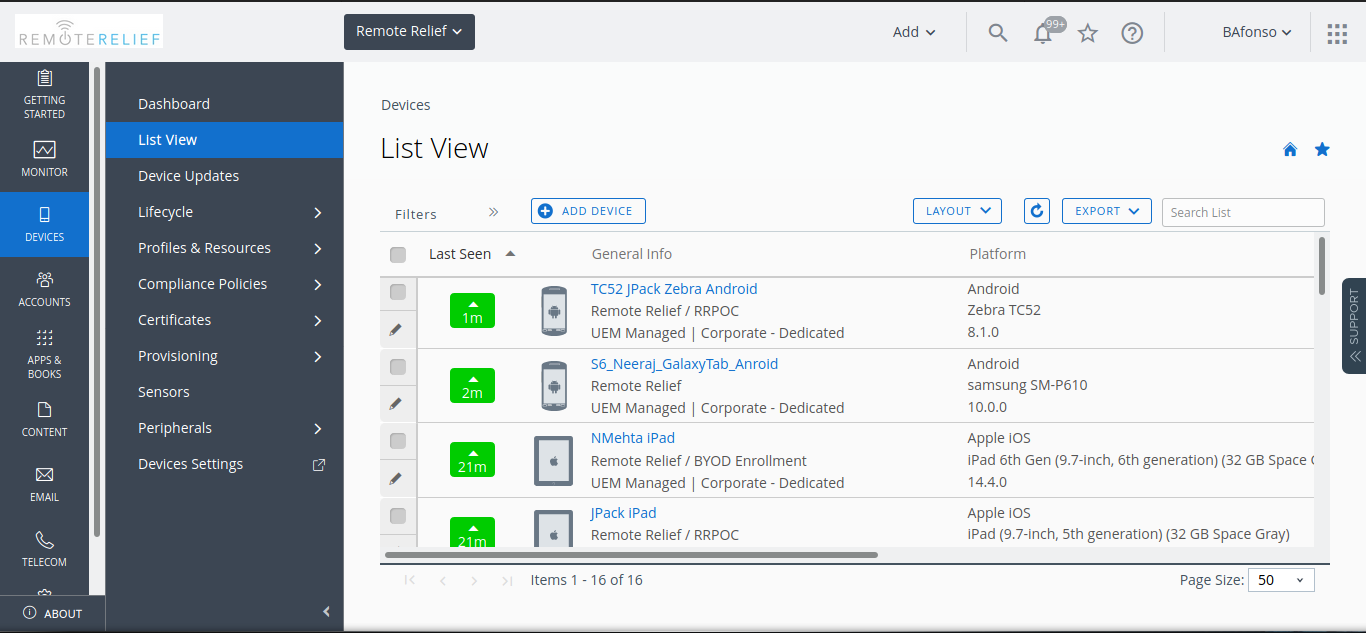 The system can be deployed on-premises or remotely; companies will be able to benefit from the centralized management capabilities of the UEM platform, allowing them to view and manage every device's data, location, sensors, battery-operated data collection devices and receivers in one environment.
Sometimes an IT department doesn't have enough digital workspace expertise on its staff to create and maintain these changes, deployments and integrations. RemoteRelief's subject matter experts, specialize in assisting clients in setup, deployment, and remote management of enterprises' systems and devices as well as secure operational data movement of vital company data from physical endpoints.
If you would like more information about RemoteRelief and our services, please subscribe to our tech blogs. If you are interested in a demonstration or learning more about RemoteRelief's services, features, and benefits, click here to speak with a subject matter specialist.