To be competitive in business, you must be able to leverage real-time data. It's not enough to have overall numbers and ideas. Without an automated data management system, you'll always be a few a steps behind your competition.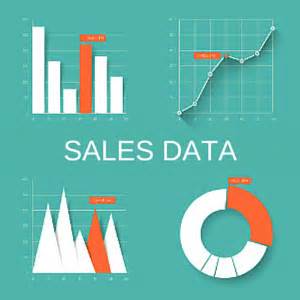 Earlier this week, we discussed the importance of inventory management and how an automated system can help improve customer service, minimize costs, and lead to a more successful enterprise. In that article, we also talked about how inventory management connects with sales data to provide a clearer picture and inform inventory-related decisions. Today, we're going to review the importance of sales data and what an automated system can do for your business.
Without an automated, real-time data collection and management system, you lack agility and will inevitably fall behind your competitors. Thankfully, software exists, like RemoteLink, that will provide you with the solutions needed to succeed in today's competitive landscape.
It's important to note that data without the human element of interpretation, is useless. As we discuss automation and IT solutions, remember that we're not talking about replacing jobs, we're talking about expanding them and creating more complex, revenue-generating activities for your employees and managers to pursue in your organization.
How RemoteLink Automates Sales Data Collection
The RemoteLink software system will collect:
General sales data
Gift Card and Store Card information
POS (Point-of-Sale) configuration
Promotion and Pricing information.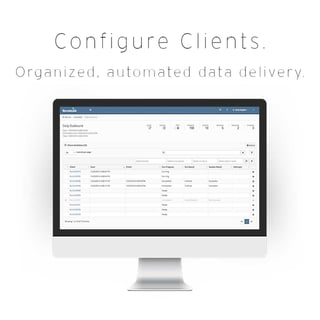 Having the sales data stored in one database allows franchisors to track franchisee performance, understand product successes and failures, and gain a full view of customer demographics along with their buying preferences. Having this information readily available at the managerial level inspires instant action.
By understanding peak hours of the day and times of the year, you can configure you point-of-sales systems to run tasks and jobs without concerning yourself with interrupting operations. These kinds of insights can also inform inventory decisions and help the marketing and sales department as they look at the success and plans for promotional material.
You will be able to understand, in real-time, your market's accepted price range along with what products move fast or slow. Using this data gives you the information needed to create an establishment that provides what people want, when they want it, and delivers it in the most effective way possible.
Without an automated system to manage and move your data, managers would not be able to glean this kind of detailed information about your store operations. You'd always be behind those organizations who have access to real-time data from any networked device.
---
Implementing a new software system is easy when you work with a group of IT consultants who have years of experience and a passion for what they do. While we can only speak from our point of view, your IT Consultant should walk you through every step; including installation, data migration, and implementation.
You may also enjoy this video overview on how IT Consultants can save you time and money when looking into a new data movement system.